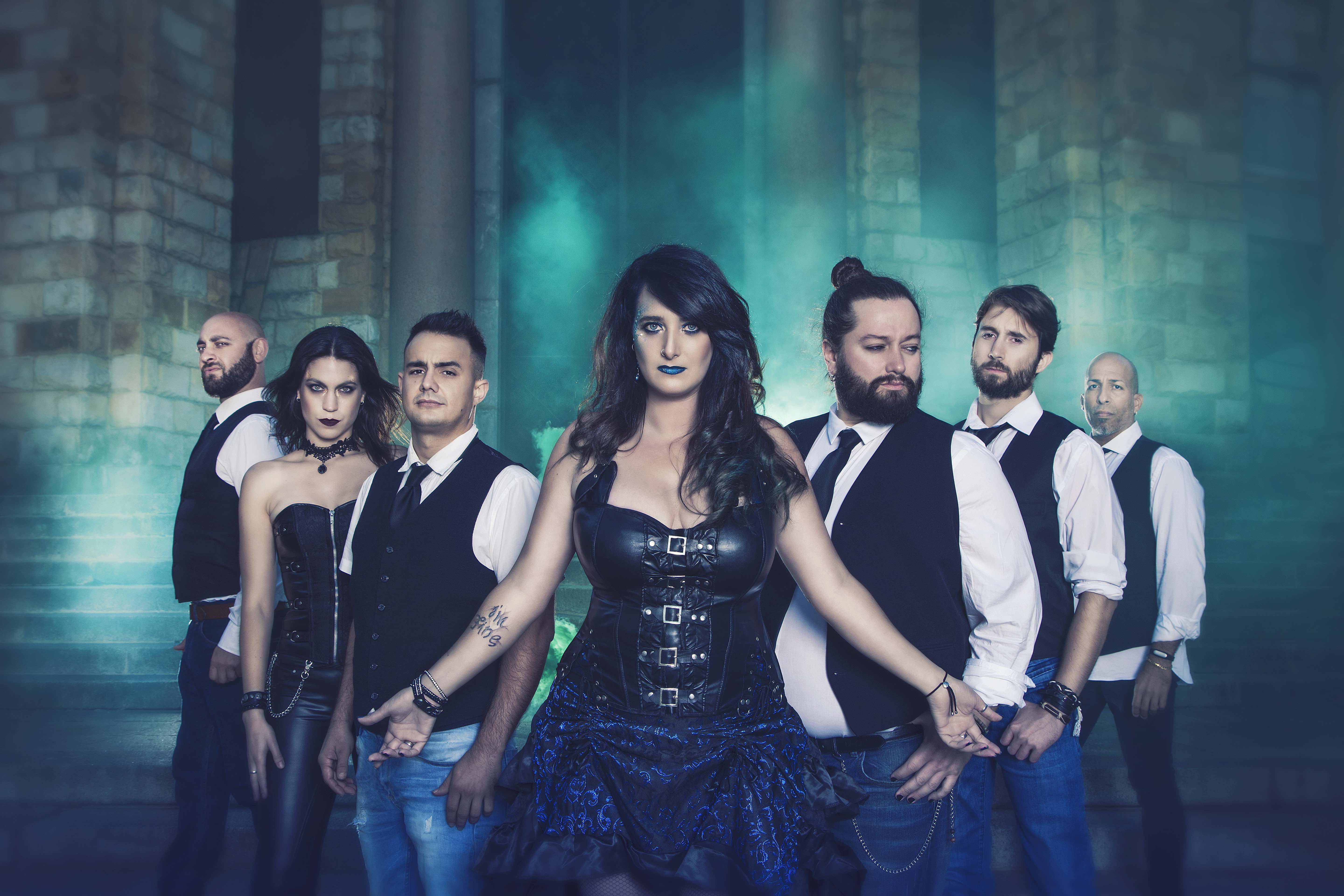 [SPA]
Formados en 2012 en Asturias (España), LAST DAYS OF EDEN comenzaron como un proyecto de estudio para explorar nuevos senderos musicales para Dani G. (DarkSun) y Lady Ani (soprano y cantante de estudio) combinando elementos sinfónicos, power y folk metal, con influencias de NIGHTWISH, EPICA, WITHIN TEMPTATION y ELUVEITIE. Poco después la banda entró en el estudio para grabar su EP debut "Paradise".
En 2015 firman su primer contrato con el sello alemán PRIDE & JOY. A finales de ese año sacan su primer disco, titulado "Ride The World", que les lleva a girar por Europa a lo largo de 2016 con éxito.
Ya a finales de 2016 graban "Traxel Mör", un disco de carácter la grabación de un disco más orientado al folk con toques sinfónicos cantado en bable, la lengua natal de su región Asturias, como paso antes de los conciertos programados para 2017 y abriendo para la grabación de su segundo disco en ingles.
Ya en 2018 se lanza "CHRYSALIS", la nueva obra maestra de la banda, incluyendo 11 temas de folk/symphonic metal. Tras el lanzamiento Andrea Joglar (primera mujer en ganar el premio internacional "McCallan") se une a la banda para reemplazar a Pindy Díaz, quien deja la banda antes de comenzar el tour.
Formación
Lady Ani – Voz
Dani G – Guitarra
Adrián Huelga – Bajo
Juan Gómez – Teclado
Sara Ember – Violin
Andrea Joglar – Gaita & whistles
Leo Duarte – Bateria
[EN]
Formed in 2012 in the Asturias region of Spain, LAST DAYS OF EDEN started out as a studio project to explore new musical paths for Dani G. (DarkSun) and Lady Ani (soprano and studio singer) combining symphonic, power, and folk metal elements, with influences from such acts as NIGHTWISH, EPICA, WITHIN TEMPTATION, and ELUVEITIE. Soon after, the band went into the studio to record their debut EP, "Paradise."
In 2015 they sign their first contract with the german label PRIDE & JOY. Late 2015 they release their first album, called "Ride The World", and they tour Europe successfully.
On December 2016 the bands recorded a very special album made only from symphonic and folk instruments (no drums, guitars…), but sung in "asturian", their regional lenguaje, as a step before their 2017´s tour, and before their second english album´s recording.
Now in 2018 it´s been released "CHRYSALIS", the new masterpiece of the band, including 11 tracks of full folk/symphonic metal. After this new release Andrea Joglar (first woman ever winning the "McCallan"international award) joins the band to replace Pindy Díaz, who had to leave the band before the tour starts.
Line-Up:
Lady Ani – Vocals
Dani G – Guitars
Adrián Huelga – Bass
Juan Gómez – Keyboard
Sara Ember – Violin
Andrea Joglar – Gaita & whistles
Leo Duarte – Drums